It's been a big week so far. I made a decision on my logo and essentially my business cards. I wanted to give you a little peek. This is not the "official" card. The print order goes in this week. I couldn't help it. I got so excited when I made the decision. I printed the final design out on just a regular old piece of paper, cut it into a square and left it a little big. The real card will be printed on black matte card stock, the writing will be in gold leaf and the square will be a bit bigger than your normal business card.
Admittantly, I've been a total nut, running around the house putting it on my coasters, trays, against different back drops. It looks so good. Alexandria Manson helped me capture everything I'd hoped for. This card speaks to me. The black card stock will be tough, masculine and grounding. The handwritten SMID is glamorous and feminine. The gold is unexpected and as Alex said to me the other day, is just bad ass and I totally agree. This is how I like to design. Here is a look now and I will show you the actual card when it arrives.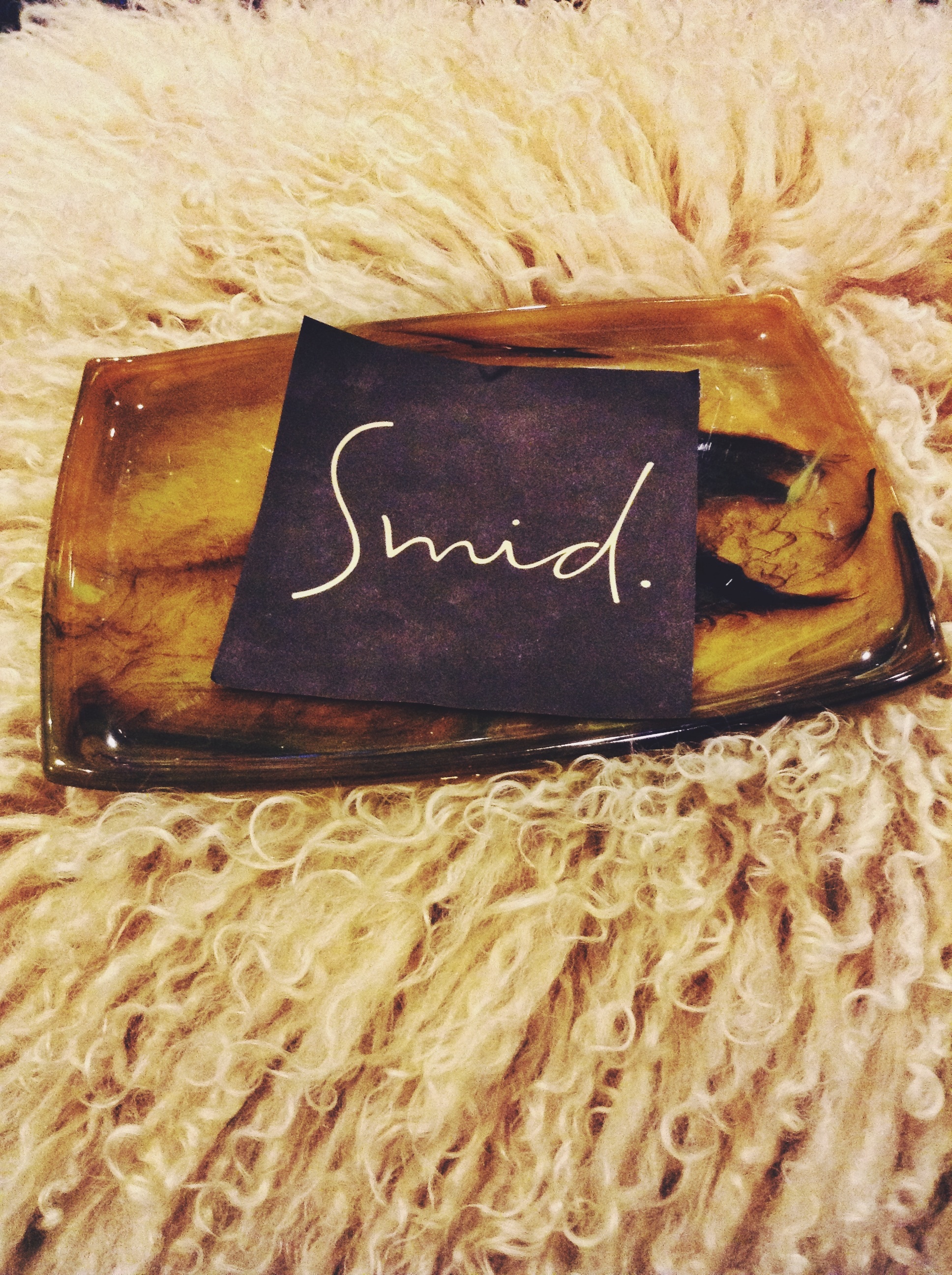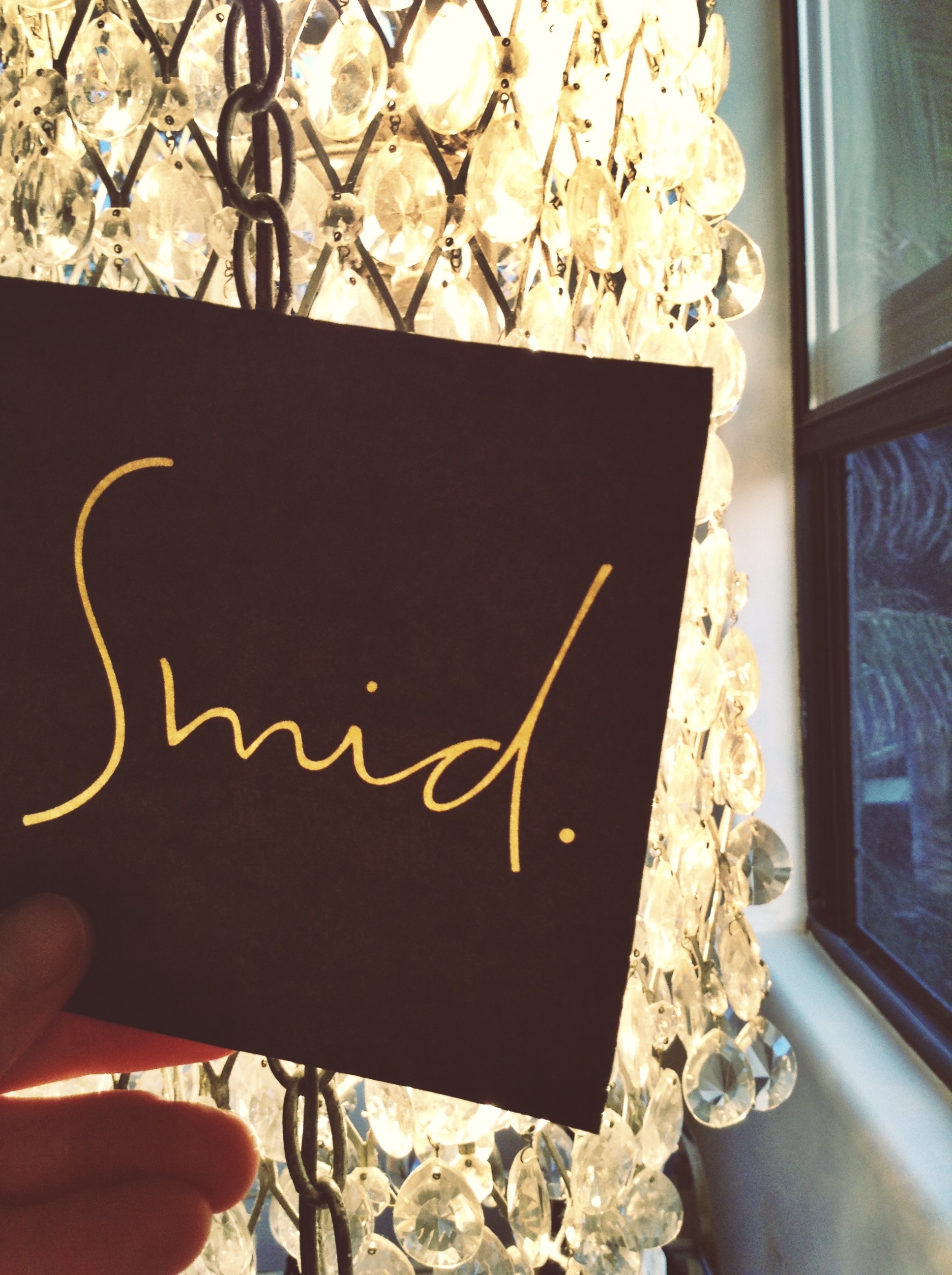 Oh, and my "save the dates" for the SMID launch party, ship out tomorrow. I ordered a gorgeous calligraphy stamp from an ETSY shop, called Love to Create Stamps. They worked with me to customize it so that SMID would pop out. I am a little obsessed with gold and gold leaf…anything. I purchased a gold stamp pad, black card stock and gold envelopes today. All the cards are stamped. Addresses will go on and they get shipped today. So, save the date!