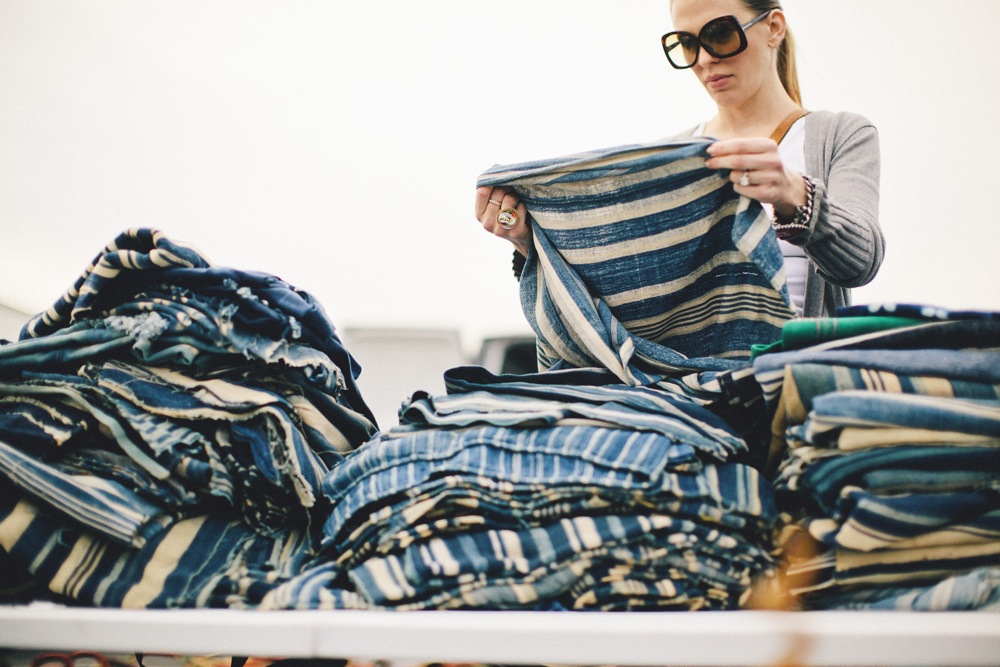 For this past month's flea marketing trip, Renata Amazonas Photography asked if they could tag along and see Smid in action. We wanted to share the trip.
Now I am not really good with the cameras. In fact they make me really nervous on most occasions. I have always preferred more abstract shots of myself where my head is cut out and I am doing things. Important things of' course. But really, things that keep me busy and have my undivided attention. Otherwise, I end up with a stiff mouth and angry eyes. I'm not really angry. It happens on personal time as well. Right before my husband snaps a picture with his iPhone, he says, "Smile and look sexy." Well, excuse me, I thought I was already doing that. Upon review, I do looked pissed off. Damn. I can't nail sexy!
Anyway, surprisingly enough, Renata molded right in. I got deep into my typical shopping ritual and nearly forgot she was there. It made things feel quite normal. My expressions are priceless in some of them. Who knew how much fun I had at these things? 😉 I'm kidding! Everyone knows how much fun I have at these things.
Check out our finds from this trip.
Photos by Renata Amazonas
Enjoy! Xo Smid