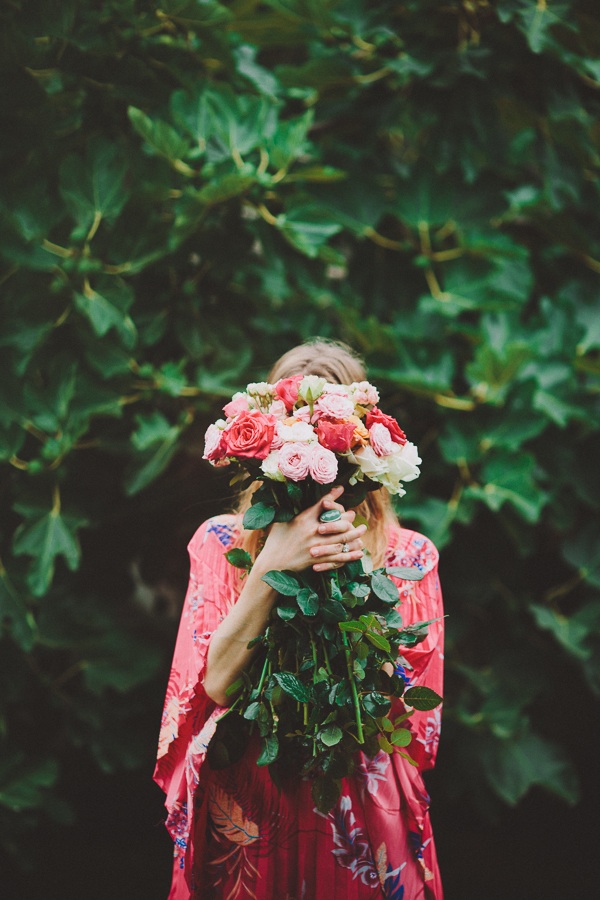 The photo shoot went really well. Most importantly, I made it to the photo shoot without collapsing. I haven't seen very many pictures however. These things take time.  I have only had a peek at a few (all fun) and this is one of them. I know in my gut it went well. You know how you can just tell you are working with the right person or that they really understand you?
I wanted to work with someone that was artsy, stylish, someone that was not mainstream and someone that would appreciate my work and understand how it should be captured. It's not just a photo shoot of a room. It's art. It's really important to me to get this right.
Renata Stone is just a really amazing woman in general. I knew that she would "get me" and knew that she would understand my work. She did not disappoint. From the moment she arrived for the shoot, she freaked out over the house and fell in love with the details I have slaved over, the textures I have obsessed over, the color palettes and combinations I chose. SHE pointed them out to me before I pointed these things out to her. Love again at 4th sight! xoxo Renata Stone.
I had a shot list that I worked on for days before the shoot. I knew exactly what I wanted to capture and how I wanted it captured. I didn't show it to her!!?? I didn't even show her the list after I had been working on it for days.
I am so picky about these things. I salivate over certain pieces I choose to pair together. I hunt for the perfect pieces for months. I view these pieces as the art collection for the house or space. I obsess over angles, patterns, textures. I sit in my claw-foot tub for hours and get creative for the next touches to a room. Wierd, I know! But, it's me and it works for me.
I had my friend Erich, the guy who saved my life and/or my barn doors, moving my kids room around with me, testing different angles and ways to hang the curtains with those angles. I was having fun and totally engulfed in the process. He actually stopped and said to me, "ok really, I have things to do and people to see." Whoops!
My point is that I pour so much into the detail. I see things differently and I want to share that through my work and through these photos. When Renata started sharing her feedback on my work and what she loved about it, I knew she had it. She connected with me on a deeper level and I let her roll with it. So I didn't show her the list.
Rachael, friend, family, nanny and the babe from Lace and Likes, did the flowers for the shoot. She also knows who I am, a lot about my vision and what should be pulled out of this shoot. The flowers looked amazing. I can't wait to post the pictures.
It was such a super high to reach this day and such a hard push to have everything ready for the shoot, that the moment it was over, I crawled onto the bottom bunk of my kids' bed with Stewart and we laid there and watched the kids play house.
It was so relaxing and so satisfying to have hit this major milestone for SMID and to be supported so much by my little family. I went quiet for a few days after the shoot and just enjoyed them, the accomplishments made so far, and the fact that I am so fortunate to be able to do this.
Today, I've gotta put my game face back on. The launch party is the next major milestone and is just around the corner – August 29th.
-SMID