Just before the photo shoot, I managed to get moved back into my office. You may remember this post where I was going a little nuts.
My kids were sleeping in my office while the downstairs renos (renovations) were underway. I moved my office into our bedroom. I lost all of my storage space for my office files, magazine clippings, fabric samples, etc. Everything was crammed into my closet or on my desk as well as whatever could fit into my chair…inSANity! Let's Just say, moving back into my office brought this entire household a bit more peace.
I love my office. I didn't hold back at all when I designed this room. Well… when do I ever hold back? What I mean is, this is the place where I love to work and the place that should inspire me. So, it's ok to go a little crazier or heavier in those places. My work space has all the "me" things in there, the things that inspire me and make me smile.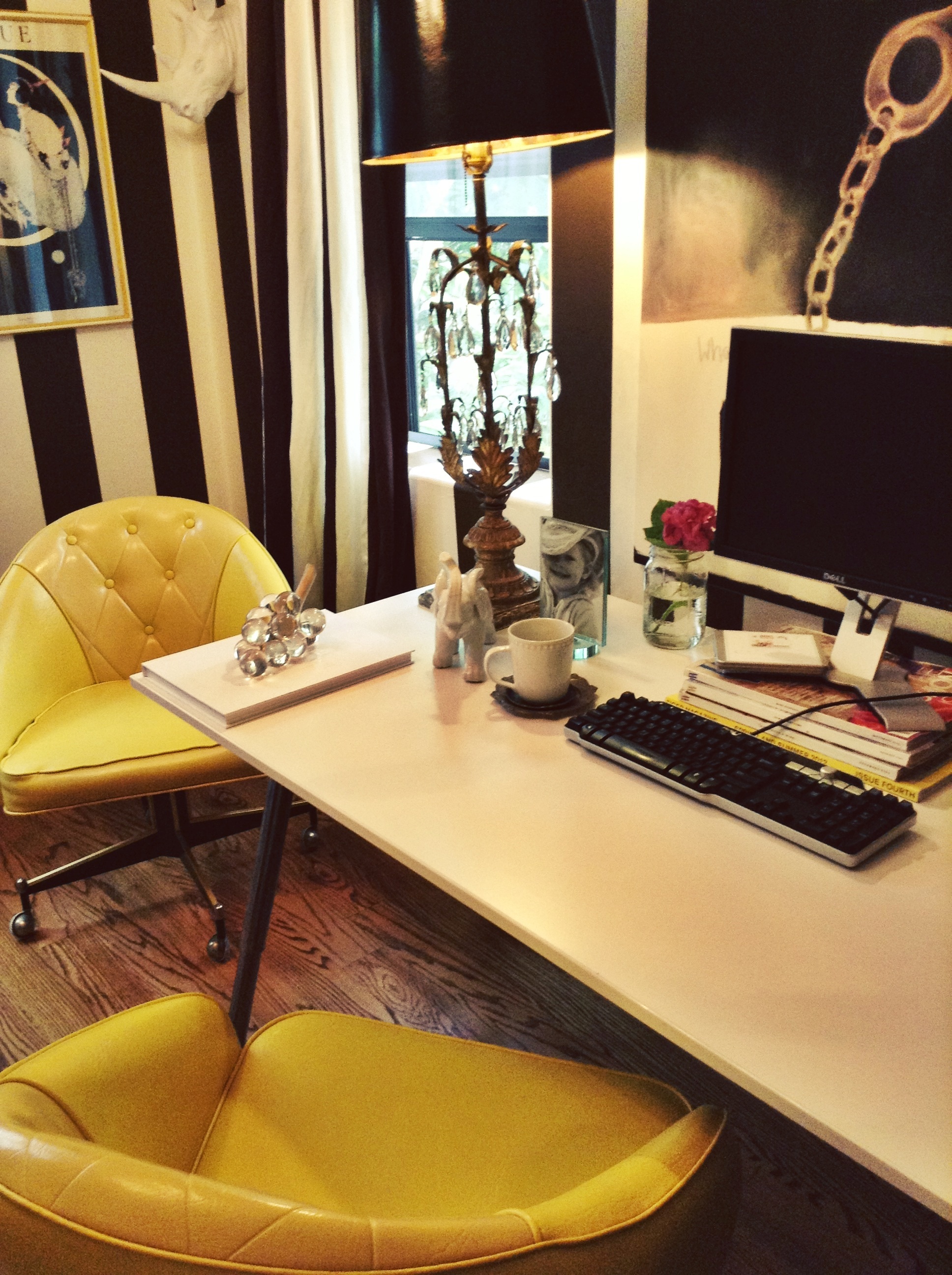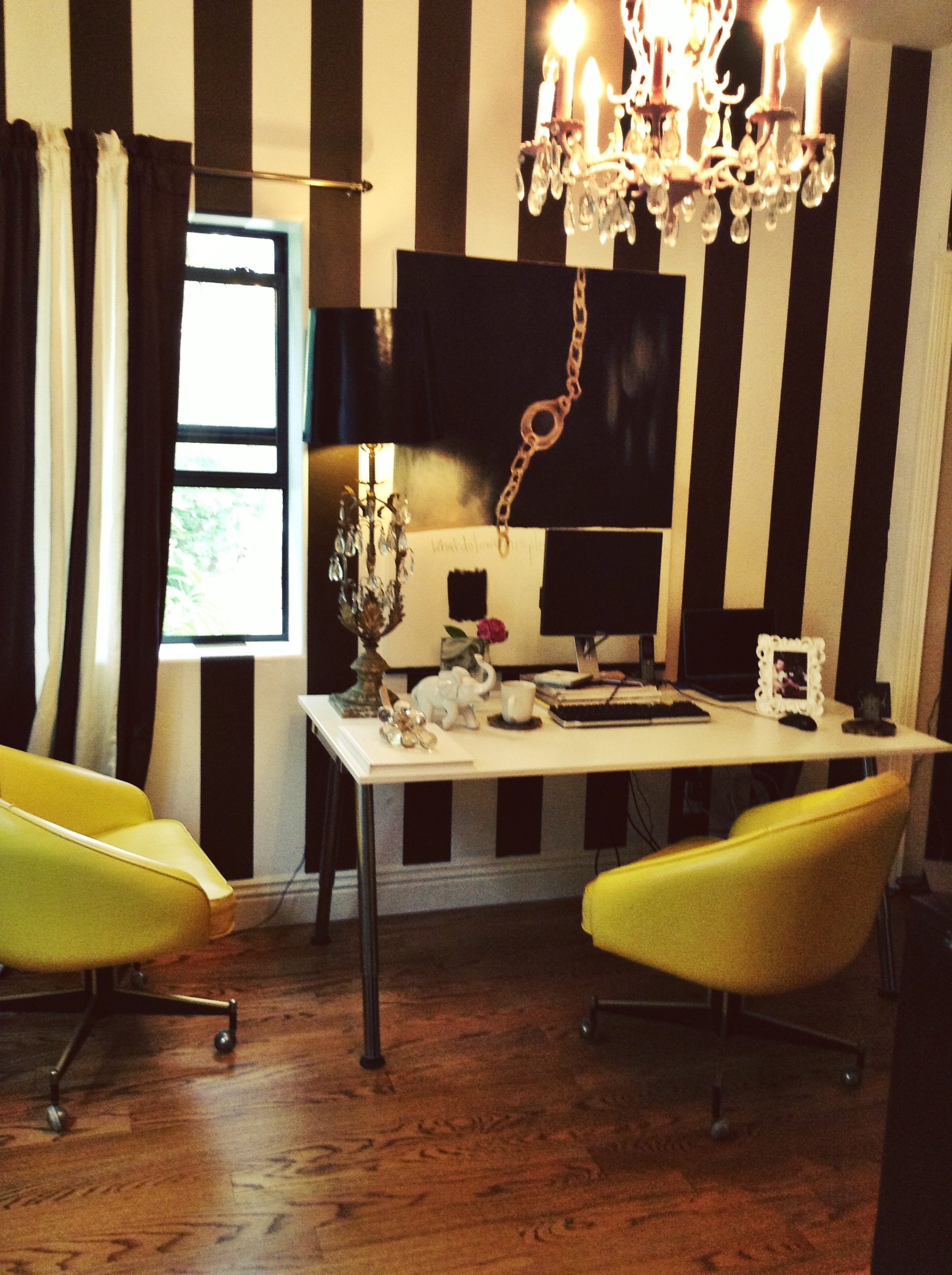 I recently added these yellow vintage swivel chairs from Harlow Lifestyle one of my favorite spots to shop. I wanted a splash of color and a bright one at that. One is for me and one… is for my client. I just smiled. I'm really excited.
I have my closet area organized so that I can see my accessories, fabric swatches, paint chips, vintage frames, vintage trays, story boarding materials, my favorite mags (Elle Decor, Dwell, Vogue Living, etc.), magazine clippings waiting to be rummaged through… You get the picture. It's all the good stuff. I painted my closet doors to match the room. Some might say, it's a bit much. I say, it's just right.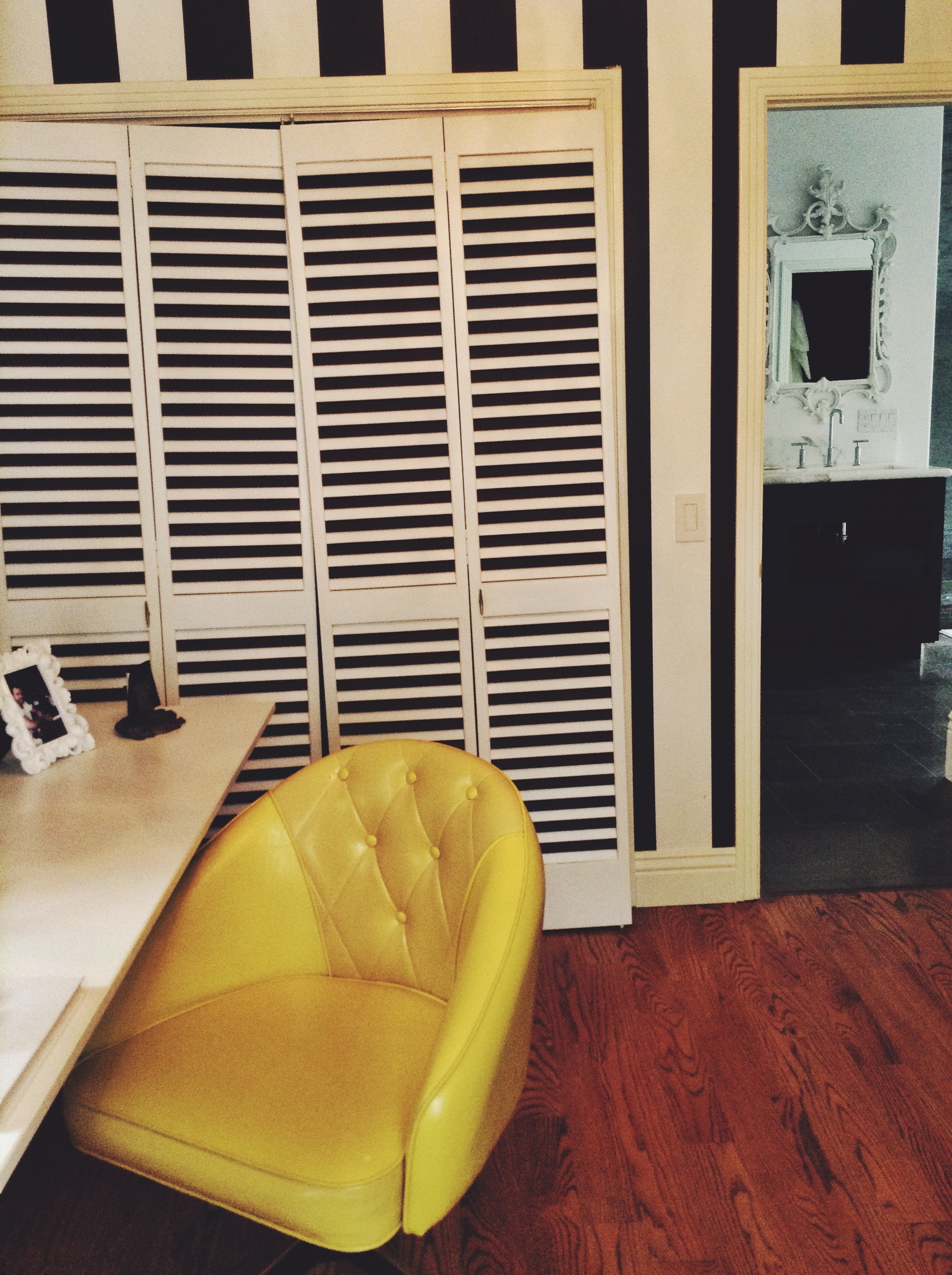 So, I have everything the way I want it to look in my office. Now, I need to focus on the "not so fun" stuff; filing receipts, budgeting for projects, etc. It's important though. In fact, I am updating my budget sheet for the remaining items for Project SMID. Gotta make sure we make it to the launch but, not go over budget. I have gotten distracted a few times but with some really good additions to my collection. Worth it! But, stay on track Smid!
-SMID