When creativity strikes, I always say you have to go with it. Jot it down, act on it immediately, just go with your gut. You get the picture. This time however, it failed me.
Two days before the SMID launch, everything was nearly complete. I was doing a walk through of the house to make any final decisions on the finishing touches, when it struck me that the classic black bench in my bedroom needed to be pink… hot pink.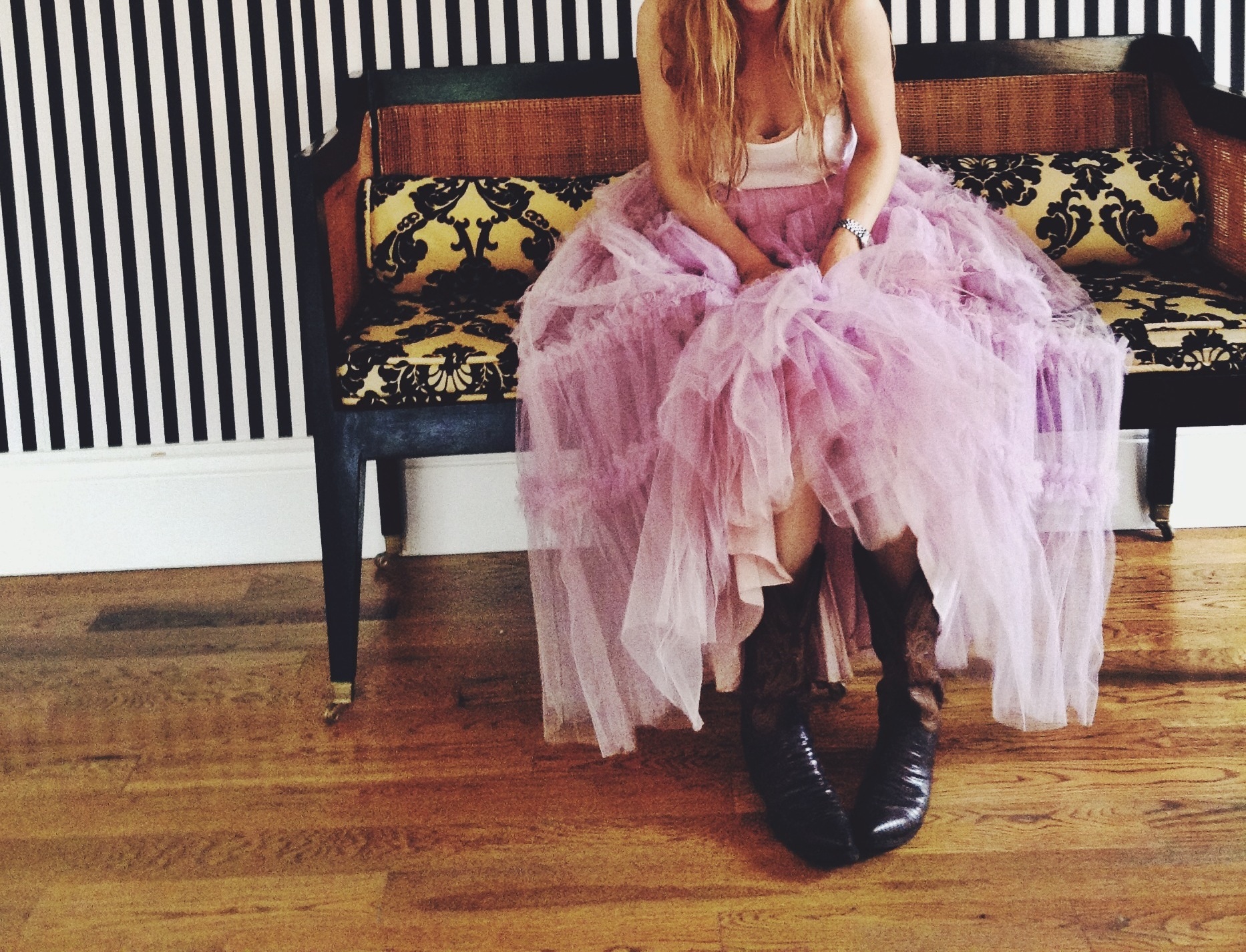 The master bedroom had been finished for quite some time but there was something not quite right in my mind. Something was missing. The black bench was bugging me. So I get this wild hair and decided to paint it pink. I got Stewart sanding (there was no time to waste) while I ran to Michael's to buy spray paint. They have all the wicked colors at Michael's.
I primed the bench that night, woke up early to put the first coat on, did a lunch coat and then an after dinner coat. The night before the launch it was dry and ready to go up to the room.
We brought the very hot pink bench up and placed it in front of the black and white wallpaper. Then we threw the baroque cushions on it that I had made a few years back. Oh my God! It was a Betsey Johnson Handbag!
Stewart told me to "sleep on it" and maybe I would adjust to it in the morning. There was no adjusting to this. Trust me. The combination was all wrong. I was so frustrated. I would have never bought it from the store like that and knew I couldn't display this in my showing. Why? One day before the launch! Somebody mute that thing! It was so loud.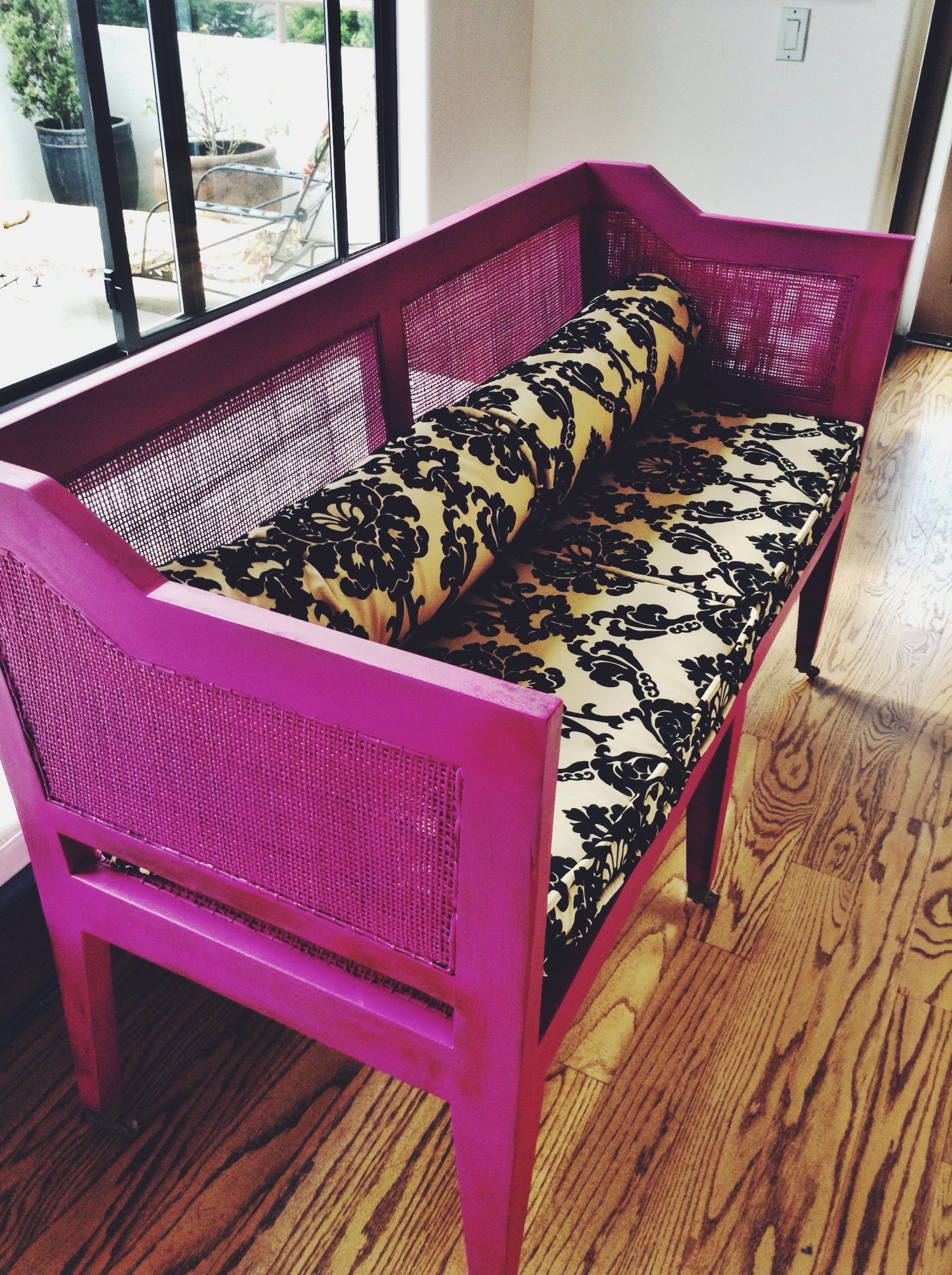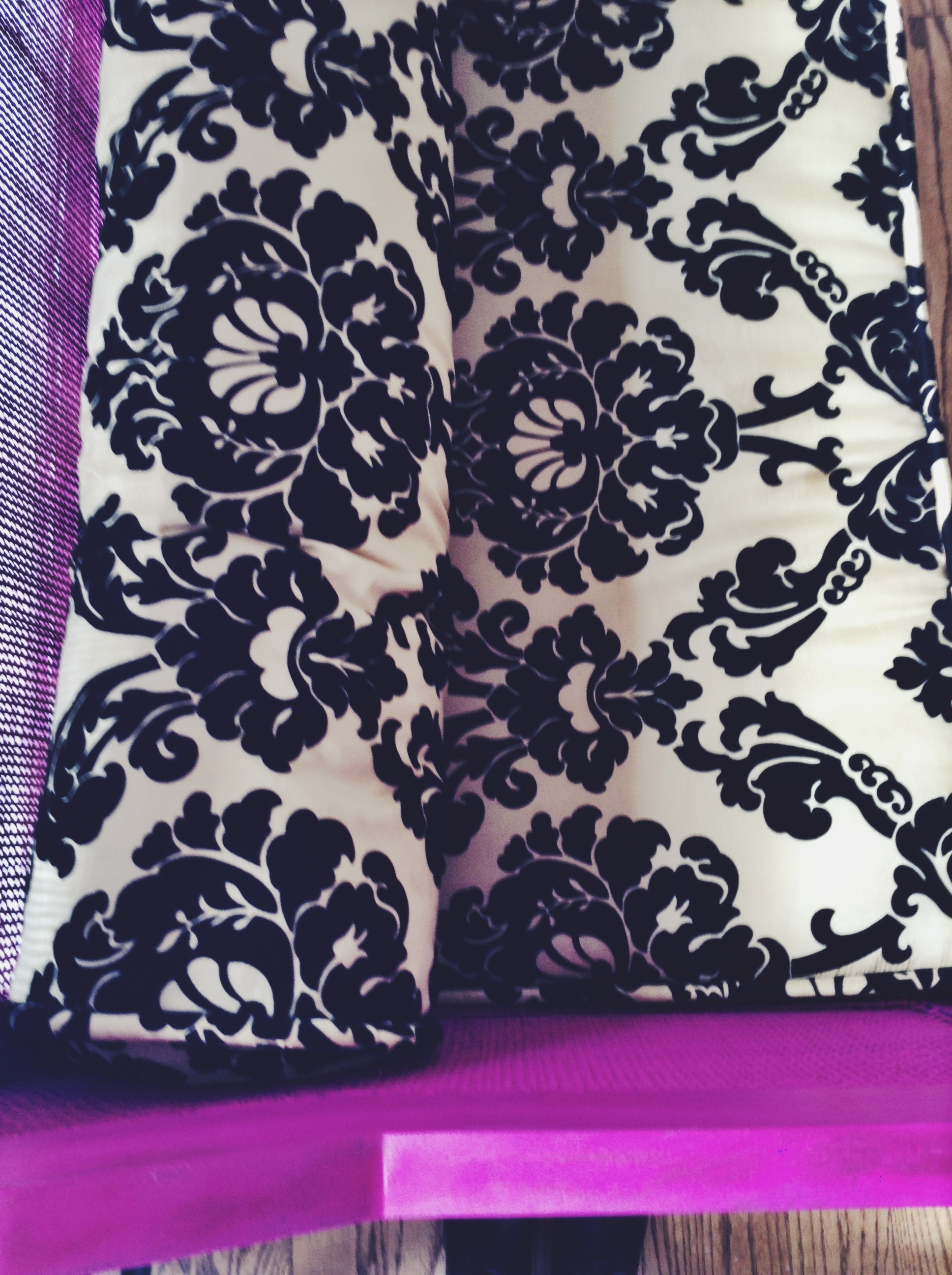 We tried taking the pillows off and throwing a few different textures on it. Wrong, wrong, it was all wrong. I was tempted to throw it in the cul-de-sac but that would have been ridiculous. I gained my composure and realized the best way to mute this thing, would be to put it with another color, a lot of one other color that would help tone things down and make the bench pop in an appropriate way.
It's in our yard, under our cherry tree, where there is a lot of green. It looks quite good actually. The pillows are in the garage. I moved this insane vintage fan (one from an old movie set) upstairs in front of the black and white wall. We needed a better looking fan in our room anyway and it gave some height on that side of the room.
I still cannot believe I did this so close to the launch but, I am forgiving myself and having a good laugh. Hopefully you will too. My Mother told me me that true artists know how to keep going and make their mistakes into a masterpiece. Well I wouldn't go that far on my account with this bench but, I get it and I completely agree. In the end it worked out ok
-SMID