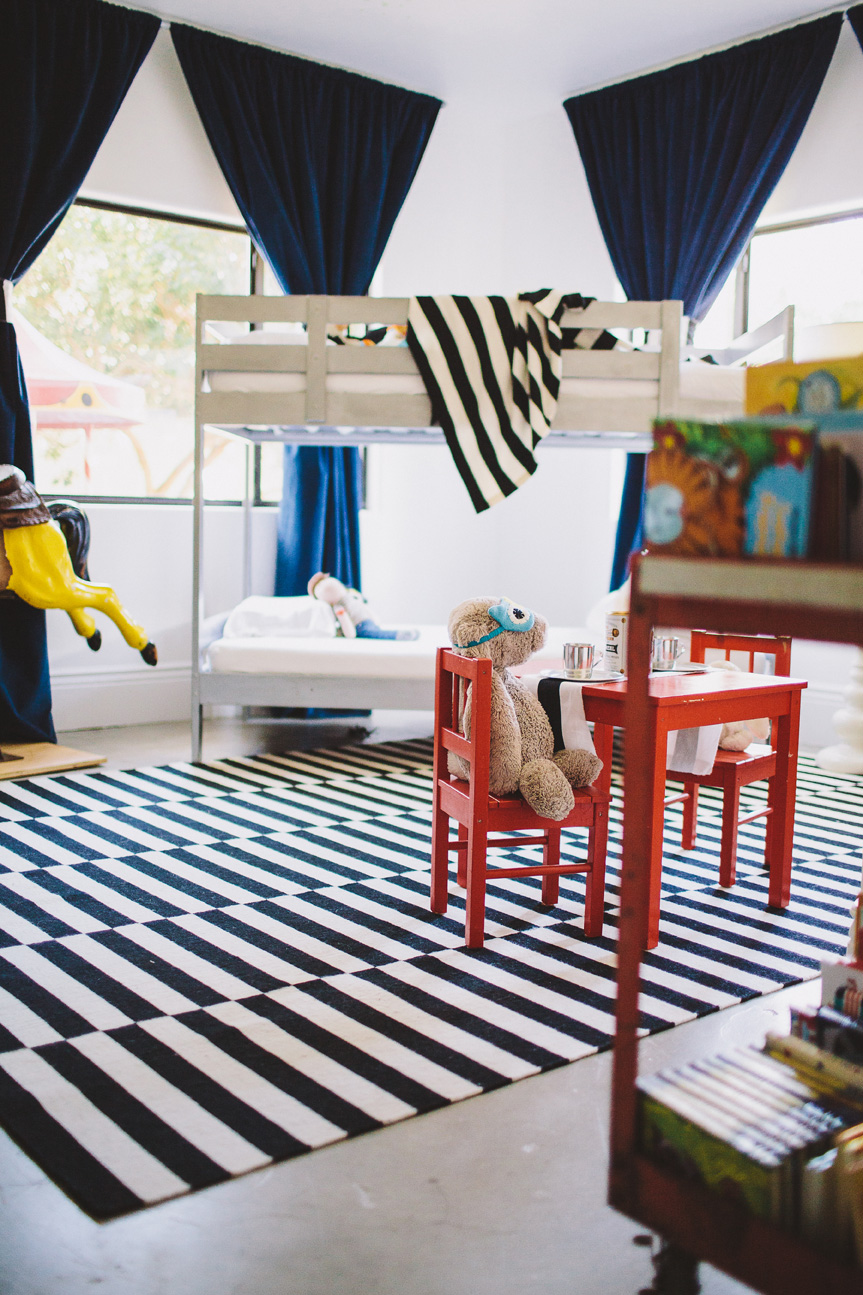 Today I am sharing tips with Design Sponge on their newest column; Learn From A Room.  It's a fun concept where designers share not only the end result of their designs but, also their goals for creating a space and tips on achieving that look.  I walk through tips on using bold yellows,  juxtaposition and tricks to keeping it all very neat and tidy in a kid's room.   What? Yes! Go check it out and see how it all comes together.   Let me know what you think!
Pictures shared on Design Sponge and additional pictures featured here. Thanks to Renata Stone, my friend and wildly talented photographer for all the great shots.
Oh and visit again soon in two to three weeks! My new website is under construction. A complete new look is on it's way and more of my portfolio. So Excited!
-Smid